Our Firm
The architectural firm of Bill Kumlin and Barry Sullivan.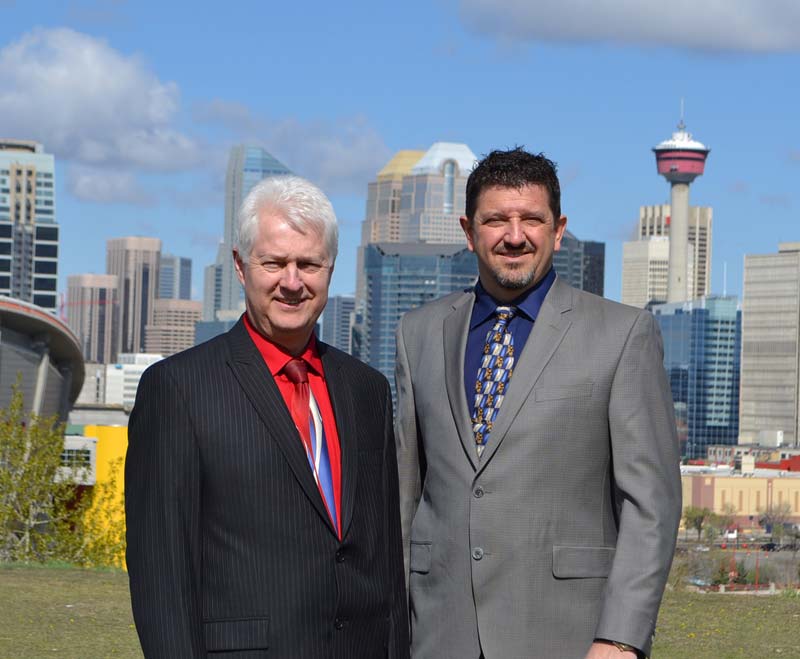 Welcome to Kumlin Sullivan Architecture Studio Ltd. We are an architecture firm that focuses on projects that makes one pause, respond and experience. Our project range includes commercial, retail, office, industrial, recreational, multi-family residential, institutional, heritage, and hospitality. Our clients primarily include realty advisors, commercial developers, pension funds, contractors, and project management groups. We have also worked with many municipalities throughout both Alberta and British Columbia. It is our belief that a defining characteristic of our firm is in the studio environment in which we work and the collaborative thinking that is derived from it. A studio environment liberates the design process, allowing for all staff members, clients, and project partners to participate in its evolution. We believe that this focus provides the highest level of design input and team participation in a project's development, enhancing and heightening its success along with the participants' feeling of involvement and accomplishment.
Our People
We Are Kumlin Sullivan Architecture Studio Ltd.
History
Kumlin Sullivan Architecture Studio Ltd. began in May 2015 and is a continuation of the originating firm of William R. Kumlin Architect Ltd. which was established in 1998. The firm's leaders, Bill Kumlin and Barry Sullivan, came together with a collective history of over 45 years of architectural experience and over 1200 projects. Barry brings with him more than 20 years of practice focusing on large scale commercial, retail, residential, recreational, hospitality and industrial projects in Alberta. Bill brings with him 30+ years of experience in the construction industry in Alberta and BC, with more than 25 years as an architect. Bill's focus has been on small and medium scale commercial, industrial, and institutional projects, both new and additions/renovations.
Focus
Kumlin Sullivan Architectural Studio Ltd. is focused on design excellence paralleled with customer satisfaction. As a member of the Canadian Association of Green Building Council, we are committed to providing socially and environmentally responsible stewardship on all of our projects at a level commensurate with client requirements. Our goal is to provide intelligent, sound building designs that incorporate environmental design concepts while understanding their impact on the overall project performance.
Our values define how we relate to our clients and to each other. We strive to demonstrate integrity in all we do and are flexible, innovative, and enthusiastic in our approach. The contribution of creative ideas is encouraged and supports us in achieving our vision and goals. Our internal culture is dynamic, energetic and responsive to constant change. However, our willingness to be "fresh" is grounded in five core values:
Freshness:
We help define the future by being open to new ideas and opportunities.
Rigour:
We are disciplined and creative in the tools and processes we apply to those opportunities.
Engagement:
Connecting people to place, culture and purpose wherever we operate.
Signature thinking:
Which is harder than signature design. We make things work by thinking them through.
Having fun:
We enjoy the company of each other, that of our clients, and the path to project realization.
Experience
Kumlin Sullivan Architecture Studio Ltd. has extensive experience in:
Retail
Commercial
Institutional
Industrial
Multi-family Residential
Recreational
Mixed Use
Interiors
Hospitality
Master Planning
Heritage Buildings
Code Analysis / Building Evaluations